CRM – Custom Contact Relationship Management

SMB Fact: 600,000 businessess are started yearly.
Most Fail.
WHY?
Most people who start a business know how to do what they are selling, but DON'T know how to run a business – why and how to track everything you need to.
Excel CANNOT do this!
We are here to help by giving you everything you need to start a business and track what you need to track – just like a BIG business.

Everything is integrated so you never lose another lead or have to enter data more than once!
Customization provides you with less clutter from options you don't want – PRICELESS!
1-Box CRM includes all of the following functionality, including customization of your lists and the data fields seen on each list. We start with our base, then customize for your business.
1-Box gives you exactly what you need so you don't have to wade through what you don't use!

Each list has Sort and Select capabilities based on the data displayed.
The 1-Box CRM is based on the Excel look and feel, but with much more functionality, so that there is a very SHORT LEARNING CURVE.

NEED BUSINESS LEADS PRELOADED?
Just give us your demographics! ** BEST PRICING! **

The base CRM system includes:

1) Your customized Dashboard – link to anything inside or outside the portal, set your zip for current weather, show your tasks and calendar.
2) Your contact list which allows you to place each entry into your customized category choices (contact, lead, client, etc.). Upgrade for more lists such as Affiliates, Referrals, Employees, Caregivers – whatever your needs might be.
3) Sort and Select options on the list, multiple views (can be customized to your business for an extra charge).
4) Color coding by category
5) One Access or Security Level – upgradeable up to 5 levels –
a) Administrator (default) – (5) – can see all purchased options
b) Office or Sales Manager – (4) – can only see their assigned options, lower level salespeople and their contacts.
c) Office or Salespeople under Managers – (3) – can only see their assigned options and contacts
d) Customers or clients that can log on to see their assigned options – (2)
e) Customers or clients that cannot log on – (1)
6) Actions for individual contacts – email, make a note, make an appointment, delete, add, manage. Upgrade for Email or SMS Campaign options to mass email/text to entire list or by category (or any selection you wish).
7) Document Repository (also called Cloud Storage) that can be attached to individual contact emails.
Create you own folders.
8) 1 Calendar (Scheduling, color coding) – upgrade to have as many as you need – assign who can see which calendars and which entries.
9) Tasks – can be used as Notes per client.
10) Upload of contacts from Excel Spreadsheet or CSV file. Add options to download your LinkedIn contacts and/or send us your cards for input.

POINT 1 – No More Duplicate Entry into Multiple Systems

We start by loading your databases (or Excel Spreadsheets) into your 1 Database for you.  We download your LinkedIn contacts as well – we categorize them.
If you have a draw-full of cards, we can bring those in for you for a nominal cost.
Once they are there, you can categorize them as contacts, leads, customers/clients, referrals (unlimited).
You can score (rank) each contact, lead, client/customer or referral, using another category, keep notes on them, set up appointments on your calendar (which can be synched with your Google calendar).
For larger companies, you can import large contact CSV files and assign them to salesmen already set up in the system, who can them move them through your categories or "Contacted, Sent Info, Visited", etc. – whatever your sales funnel consists of.  You can then rank them as "Interested, Sold, Call back (time frame)", etc – again, your rankng system.
POINT 2 – Customized for how YOU do Business
Customization (adding the fields you use on the lists you need) is a very quick and easy process.  Example: The "Contacts List" includes name, address, email, phone, category, status – then we add what else you need to see.  We add as many lists on as many tabs as you need!
Have you looked at all those other systems?   PLEASE COMPARE US!
None can touch what we do for the price, plus they junk up your screens with stuff they want you to buy or that you'll never use!
POINT 3 – Place ALL your links on your 1 DASHBOARD


Never have to look up a link again! Just log into your secure 1-Box portal and all your systems, web sites, software – everything – is right there. There's even a weather widget, a World Clock, Timer and Tasks widgets.

POINT 4 – Track and Market To MORE than just Leads
Track your leads through your Sales Process, but also track your customers – they are your best source of vertical sales! Track your referrals to reward them. Market to any category or group with our TOUCH 6 Email Marketing – you need to touch each contact 6 times before they purchase from you.
SCHEDULING – a Big Part of Business
You can have your web site visitors schedule themselves based on your rules, or you can schedule them and assign caregivers, consultants or any other personnel category you have.
Multiple calendars for multiple users are easily set up and we can integrate your Google Calendar for App usage.
New appointments that come in unassigned are, by default, black and you color-code your personnel assignment so you can tell who is where, when.
ACCESS LEVELS
Every user is set up by authority level.
The Administrator can see everyone's schedule and assigned leads/clients.
The Office Manager is assigned their (or all) menu options.
The Sales Manager can be set up to see all of the salesmen's appointments and contacts, by region or location
The salesman can only see their own assigned info.  Same with caregivers or any other type of personnel.
Your web users have the lowest level and can only see their own appointments and information – they can reset their password and update their personal info.
EMAIL, CAMPAIGNS AND TEXTING
You have an option to individually send emails (with attachments from your Document Repository), or set up Campaigns with an HTML page – like a Newsletter. We'll set up an initial HTML email for you and from then on you can use the WYSIWYG (What you see is what you get) HTML editor to make your changes. You can copy them, which lets you save them, so you can remember what you've sent out already.
When you send them out, you can select ALL or any subset of your contacts.
You only have to provide us an email that lets you send out as many as you want or need per campaign.
For instance, gmail only lets you send out 500 per day – GoDaddy is 250/day.
We can provide one for you for a small monthly cost.
Another option is Text Messaging which is very useful for restaurants – ours tell us that when they want to fill up, all they do is send out a text blast – it works every time (of course it depends what you text!).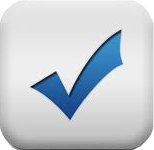 OPTIONS & INTERFACES
There are many, so the best thing to do is let you select which you need on our Quote page.
You pick what you need, therefore you only pay for what you need!
If you have questions, fill out the form there and someone will get back to you pretty quickly (really soon)!
MORE WAYS 1-BOX CAN HELP YOU!