Choose a CRM that does everything your small business needs without overkill!
PROBLEM:
Free CRM's limit what you can do but by the time you realize it, you've spent all that time setting it up – they've got you! Not only is this one of the most used CRM's, it's intuitive and we do everything from setting it up to training with world class support.
Create your forms for your website for downloads, surveys, qualification, or just name and email so that when submitted, you get both an email and automatic update to the database.
This includes one of the best scheduling apps you'll ever see, which also integrates with your website. It does all the normal CRM functions like email, text and social media automated campaigns with tons of images and content to use, plus includes billing and invoicing with payment tracking.

See the Feature Chart below for all the functionality included.
---
See how to build, track and manage an amazing customer relationship process.
The integrations to your website, email, scheduling, wordpress and payment processing and any other database are limitless and EASY.
Email and social media (all the major integrations) campaigns are loaded with images and content for you to choose from.
The Customer Portal that's securely available to every contact is explained and shown in this video – you won't believe how it opens you up to be a 24 hour business. Wake up to payments and requests for new products and services.
Follow up, share documents, collect any data you need, accept payments – all on each contact.
Schedule individual appointments or workshops, group events and classes. Assign team members. Interface and synch with any calendar you use.
What's in it for the business?
> Invite clients to discover and book your services online.
> Customize your availability so only relevant time slots are visible.
> Collect information from clients with a customizable booking form.
> Automatic time zone adaptation.
> Spend less time on coordinating meetings.
>Don't miss opportunities because you can't answer the phone.
> Offer 24/7 scheduling services online.
> Cross-sell and upsell clients by exposing them to your entire service list.
> Create your own client database with custom client fields.
> Easily find and track client records including past and upcoming bookings, paid and open invoices, messages and documents from one place.
> Add personalized notes.
> View business highlights like total revenue, open estimates, no-show counts, and more.
> Filter clients by any criteria.
> Keep track of customer activity and progress.
> Understand the bigger picture so you can offer better, more personalized service and identify growth opportunities.
> Make it easy to assess customer lifetime value.
> Easily mange your leads and sales funnel.
Billing & online payments
> Create and send customized estimates and invoices.
> Preprocess payments online with secure payment processors like PayPal, Square, and Stripe.
> Record and track payments made offline.
> Create and send links your clients can use to pay you for any outstanding balance.
> View total amounts due and overdue.
> Stop chasing payments by automating your collection process.
> Easily keep track of incoming payments and overdue invoices.
> Always keep your business's bottom line visible.
> Spend less time dealing with cash and checks.
Marketing & Marketing Automation
> Send promotional action-driving emails and text message campaigns.
> Gain access to pre-written templates on a variety of topics.
> Design campaigns with a free collection of royalty-free footage (or upload your own).
> Segment your audience by tag, source, or any other filter.
> View campaign stats like open and click rate.
> Create and send coupons.
> Send automated (trigger-based) campaignsmsuch as birthday cards, welcome emails, reactivation campaigns and more.
> Create lead\client statuses and automate status changes.
> Convert leads into customers.
> Stay in touch with your audience.
> Offer seasonal greetings and special offers.
> Nurture VIP customers.
> Share important business updates and news.
> Drive traffic to your website and social channels.
Automatic client messaging
> Sends reminders & booking confirmations.
> Sends automated follow up messages to clients after appointments are completed.
> Sends friendly payment reminders
> Provide personalized customer service.
> Reduce no-shows.
> Increase returning business.
> Get paid faster.
> Reduce unconformable conversations about overdue payments.
> Bundle your services and sell them as package deals.
> Offer volume-discounts when booking multiple services.
> Create class-passes for recurring events or workshops.
> Boost customer retention.
> Cross-sell and upsell customers.
> Give your business a revenue boost.
> Secure your revenues in times of uncertainty.
> Manage registration for online and offline events (up to 500 registrants).
> Send customizable event invitations.
> Track registration status.
> Message event registrants before or after your event.
> Send event reminder message.
> Get more event registrations
> No need for integrations, manage event registration from within your CRM platform.
> View your weekly calendar, open estimates, collected and overdue payments, recently active clients, campaign performances and more.
> Start your day by reviewing your business's status: upcoming bookings, open estimates, and payments due.
> Track your business's growth from month to month.
> Measure campaign ROI.
> Use roles and permissions to customize and control access to client data and financial information.
> Assign clients to staff members.
> Manage multiple calendars under one account.
> Filter data by staff member.
> Drive better teamwork.
> Enable transparency when needed.
> Control access to sensitive information.
> Track and monitor your team's performance.
With over 40 years experience each in Business and Marketing, TLC can provide a complete range of services to keep your company on the cutting edge and to run more productively. Whether you need a simple consultation or a packaged or custom software solution, or anything in between, we can help.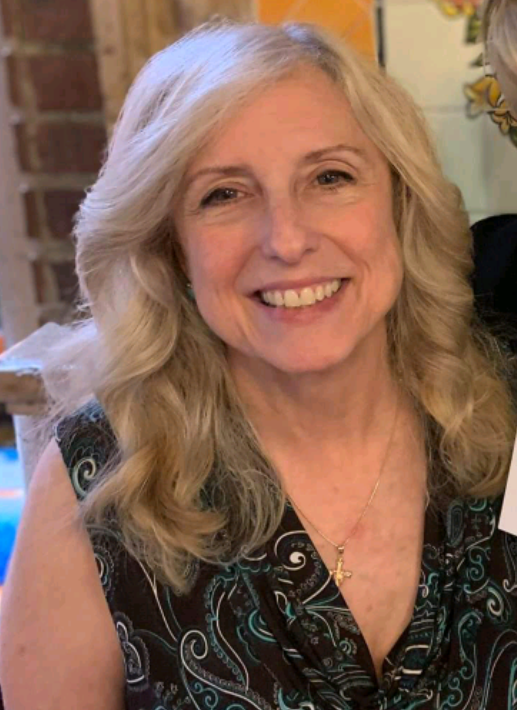 Dawn Cassara
CEO, Think Large Consulting
Business Technology Analyst, Speaker, Author
Dawn Cassara paid her dues in corporate America as a Systems Analyst with such companies as IBM, Caterpillar and Square D along with many other, both large and small.
After 20 years, she realized her passion was with helping small to medium sized businesses, with a focus on multi-company projects, think and apply large business principles for systems, organization and growth, and has happily been partnering with them for 15+ years.
Clients need to understand their ideal client, their difference from their competition, how important (and easy) Video is, current trends and the best venues for their company's marketing efforts.
Next comes the formulas and training for Sales Funnels (ads/posts to landing pages that sell!), and SEM (your ranking on Google).