I TEACH SMALL BUSINESSES TO THINK LARGE!

Register NOW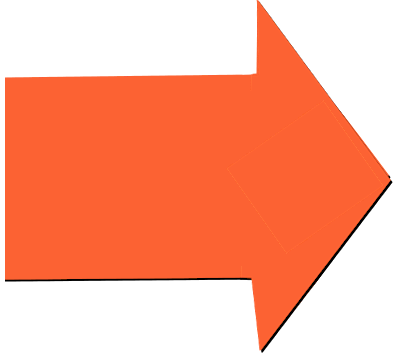 for YOUR FREE PERSONAL STRATEGY SESSION
and TAKE THE FIRST STEP to having your own
TECHNOLOGY PARTNER
that you can TRUST to give you the BEST ADVICE and TECHNICAL SERVICES AVAILABLE!
Two Programs available – Pay for Services or Monthly Consulting.
We'll work with YOUR BUDGET!
---
I've been helping SMB's for over 10 years, after 20 years in Corporate America!


---
SBA statistics show that 80% of small businesses will fail!
15% just break even.
3% Make a Little Money.
2% Make a LOT of Money.
Most people start a business because they know how to do something –
but usually they don't know ALL THE DIFFERENT STRATEGIES AND TECHNOLOGIES
a business needs to really succeed and they don't know where to turn.
WE ARE LOOKING FOR THE 3%.
There are too many promises from too many places – Small Business Consulting is too varied!
FEW offer an affordable, full business solution
integrating your web site, your Internet Marketing, your 1-Box CRM, and your Business information with Quickbooks!
---
With CSI, there's no longer any duplication, no more lost leads, no multiple costs – wasted time and money is OVER!
---

Do you want a huge edge over your competition?
And to prevent that 80% failure rate from being your business?
Then REGISTER NOW for this FREE Webinar Series!
where Dawn Cassara, the Integration Specialist,
will explain why every SMB should be using these large business practices.
---
Our 5 Step training series will help those entrepreneurs who are starting their business, or those who need a kick-start, and need help with integrating their web, marketing and business technologies.
---



Register for Your FAST 2017 Path to Success!
---

Are you running a business or a hobby?

We'll help you figure that out! We'll start with your goals, your competition and what you need to do next. You'll end up with a business plan (or more focused business plan) and a customized plan of action with tools that you can really use!

In fact, the purpose of this training is to save you time – give you more time to run your business and/or live your life. The more effective you work, the less time it will take. This is designed for YOU.
---
5 STEPS TO INTEGRATE, AUTOMATE and LIBERATE yourself!
Step 1 – BUSINESS BASICS (Competition, Goals, Demographics)
How to identify your competition, your target market and keywords (why do the work when it's already been done?) and what your goals (and dreams) are.
Step 2 – YOUR WEBSITE – How to make it into a Lead Generating Machine!
If you have a web site, is it interactive and responsive? Google now ranks based on that!
Do you know that video is the one thing that can sell better than any other marketing you can do – and results have nothing to do with how "professional" it is (in most cases)?
Step 3 – INTERNET MARKETING BASICS Anyone Can Understand!
Types (Social Media, Ads, Search Engines, Partners), the difference between PUSH and PULL marketing, much more!
Have you ever heard of a Social Media program with a Guarantee? Ours has one!
We are partnered with the Number 1 SEO Expert on LinkedIn and Number 9 in the WORLD!
Step 4 – CRM / BUSINESS TOOLS you need to Succeed.
We'll offer insights on the value of having a customized system that includes the functionality of over 5 different systems (all integrated!) – in other words, the value of your time.
Did you know that statistics show that you need to reach out "touch" your leads 8 to 10 times before they will recognize and trust you?
Step 5 – BASIC TRACKING and Time Management
This is the true difference between small and large business practices – the profit is in the details!
We'll help you identify current hidden pockets of profit and plan future profits.
Products: Did you know that you could make more on shipping than on your products?
Services: Did you know that it's actually more beneficial to ask for more for your services?
We may well add some extra discussion points based on questions that you ask if they are relevant and we know the answer!
---
MY QUALIFICATIONS
I personally worked in large corporations, including IBM and Caterpillar, for 20 years as a business analyst, then for the last 15 in my own business helping SMB's.

---
Register to Start on Your Way for a Better 2017!
---


It all goes back to tracking, so if you're using or planning to keep using Excel, please be aware that Excel will only take you so far before it starts to be a hindrance. One particular example, among many, is that you cannot automatically update your web site forms to Excel, so that means you have to take the time to manually enter it. That is exactly the kind of time waster that we are going to teach you to eliminate!
This series will help anyone who needs a simple, but laser focused, plan for their business.


WE ALSO PROVIDE ANY WEB-BASED CUSTOM PROGRAMMING AND APPS AT A DISCOUNT!
You must be registered to be eligible.


We are limiting this training to 5 SMBs that want to grow exponentially and would like a business/technical/marketing expert to work with them, so first 5 to sign up wins this round!
*We'll send out more information with a questionnaire and also choices of dates and times as we firm them up.  Stay tuned!