Internet Marketing consists of different types of marketing combined to present ONE focused message – your brand.
Do you know the difference between Push Marketing and Pull Marketing?
And why Pull Marketing works better?
Push Marketing is when you're pushing your message out (ex: Facebook), while Pull Marketing is being where your potential customers are looking specifically for you (Ex: Google) – and getting targeted leads that know they already want your services. Email Campaigns and Social Media are Push Marketing, while Google Adwords and Search Engine Ranking/SEO are Pull Marketing.
SEO lasts pretty much forever, Ads only work as long as you run them, and Social Media Marketing is in-between as your posts will stay out there but will eventually be buried (even though they stay at the top on your page) – the trick is that somehow you have to get people to go to your pages! Set up a website and social media business pages, but they are just posters in the woods without marketing to make them LED signs on a busy highway.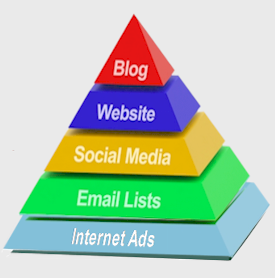 IM (internet Marketing) is made up of several types of marketing – Social Media Marketing, Internet Ads, Articles, Email Marketing, Search Engine Ranking and  includes your web site and Blog. If you get on board with a company that does not provide all of these services, you will be missing the integrated focus across every media, which will gain you more conversions. However, it is not unusual to start with one program and then bring in the others as that one starts working.
All marketing is based on your demographics, for example if you sell shoes or makeup, you would most likely market to women, and maybe in just your local area so you can deliver them.  You would also market to a certain income and age group – and that's true pretty much with any organization.  So you might do better on Facebook or Pinterest, but if you are a consultant or banker or any professional occupation, you might do better on LinkedIn.
So that's common sense, right?  Not always – comprehensive research is needed to find more markets or to find that your competition is actually selling to a different target market and doing well.  Your job is to figure out how to present yourself as better or different – maybe a better price, better customer service, maybe more integrated services (like 1-Box.com).
Social Media Marketing is not just posting to your Social Media Accounts – that doesn't close many deals and you can't possibly post enough without the tools that professionals use to keep your name in front of the thousands it needs to reach.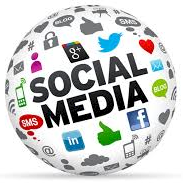 Click HERE for our Social Media Marketing programs.
SMM is developing that "attack plan" from writing posts, sending them on a regular basis, and setting up landing pages that capture your visitors information using a download, a special deal for a limited time, to entice them to share their info.  This is a "passive" way to reach your market and takes time, but it's usually the least expensive form of marketing.   And it works – again, over time.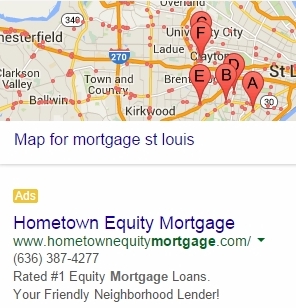 Internet Ads are just the opposite – they bring in the visitors that are looking for what you are selling at that particular time.  That's why it's so important to be in the top 3 positions on Adwords, and why you need to keep the ads running on a consistent basis.  These are "qualified" leads and they convert at a much higher rate IF you respond immediately to their requests.  If you don't, they have moved on to the next ad and already forgotten about you.
Again, the places that you place these posts or ads depends on your target market – that's why it's so important to get that right first.
Search Engine ranking, or being in the top 3 to 5 of the organic (or unpaid) listings, is also going to bring in quality leads.   The best way to get ranked is by having a web site, or landing page, for each of your demographics, each with different copy so you don't get penalized with Google, and linking them all together.
All marketing requires the landing, or capture, pages described earlier, but the trick is getting visitors to share their info so you can market to them again via email or SMS (text messaging).
There are many B2B businesses that focus completely on LinkedIn since they now allow you to post articles and they promote them on their online magazine, the Pulse.  I can tell you that we've done very well just on that one Social Media venue because we have targeted, joined and marketed to the 52 groups that are allowed, along with focusing on making connections to CEOs, CTOs, CIOs and CMOs.
These are simple, yet very hard concepts to explain to some – but your competitors that keep bringing in new business know it.  And guess what – they are not going to tell you about it!   We know because we work with them.