TLC LinkedIn Training
Reach thousands of prospects a month on the world's largest professional network
in 1/2 hour a day!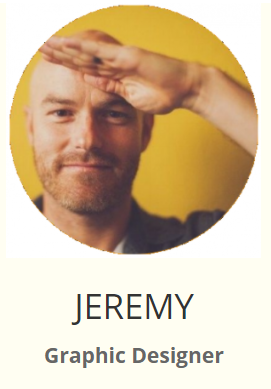 Jeremy owns a design agency in CA. Jeremy wants to secure more high ticket clients. Jeremy wants to become an influencer in the industry. He also wants new prospects for design projects.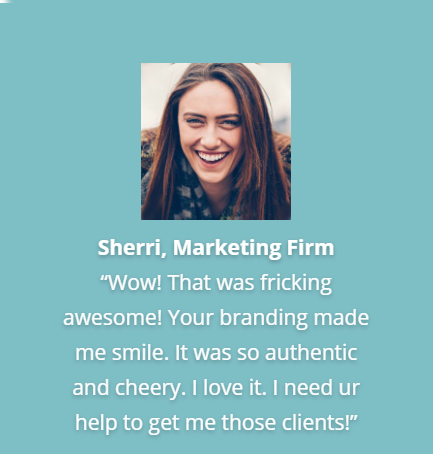 Bill needs to hire more employees,
and specifically project managers. He wants to secure more residential customers. He also wants increased market visibility and brand awareness.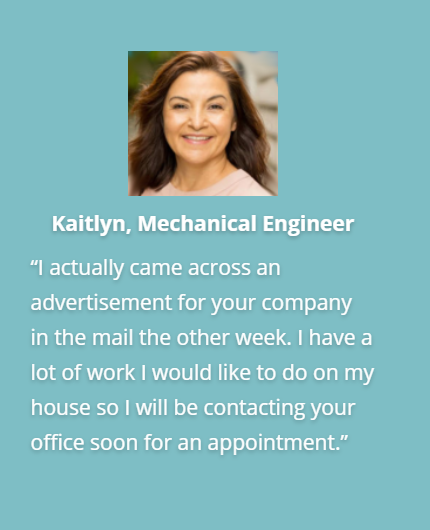 ---
LinkedIn Statistics for 2021
LinkedIn is a powerful channel for establishing thought leadership, an inevitable part of a marketer's digital strategy, and a nearly inexhaustible source of long-form, high-quality content. Let's see how all of this translates into numbers by analyzing the statistics listed below.
If you don't know this fact: LinkedIn was started as a Job Search platform and is still strong in that area.
LinkedIn had 100,000 members a year after it was founded.
LinkedIn has 303 million active users per month, 40% of which visit it daily.
77% of recruiters are on LinkedIn.
90% of LinkedIn members use Facebook.
27% of Americans use LinkedIn.
45% of LinkedIn users earn $75,000 per year.
33% of millionaires use LinkedIn.
LinkedIn's second-largest user base is in India.
More than half of all LinkedIn traffic comes from a mobile device.
In 2016, Microsoft acquired LinkedIn for $27 billion.
LinkedIn is the 25th most popular site in the world.
LinkedIn User Statistics
LinkedIn is one of the fastest-growing social media networks. On average, two people create an account on this platform every second. Coming from LinkedIn's About page, the platform sees 172,800 new users every day and about 62 million new users every year. Check out the following statistics to learn more about the platform's user base.
1. LinkedIn now has over 800 million members.
Due to the network's rapid growth, a common question is, How many LinkedIn users are there? In 2017, the platform celebrated expanding its user base to half a billion members. Two years later, the largest professional network in the world had over 610 million members.
(Source: LinkedIn)
2. In 2011, there were 640 million professionals, and 135 million of them were on LinkedIn.
Based on these figures, roughly one-fifth of all professionals were using LinkedIn.
(Source: Business Insider)
3. LinkedIn has 353 million active users per month, 40% of which visit it daily.
On the other hand, when it comes to the platform's daily visitor count, around 151 million users visit the site daily.
(Source: DataReportal, Kinsta)
4. 92% of Fortune 500 companies use LinkedIn.
LinkedIn stats from 2017 show that nearly all Fortune 500 companies use LinkedIn, which isn't a surprise since the platform, unlike other social media, is primarily business oriented. The second most popular platform among Fortune 500 companies was Twitter (88%), followed by Facebook (85%).
Last year, the results were slightly different. LinkedIn retained its place as the leading social media platform of choice for Fortune 500 companies (92%). However, it shared the lead position with Facebook (92%). Twitter dropped to third place (79%), while the least popular network among Fortune 500 companies was YouTube (38%).
(Sources: UMass Dartmouth, Market US)
5. In 2013, 57% of companies had a LinkedIn company page.
LinkedIn automatically generates company pages when a user adds work experience within an organization or when an organization posts a job.
LinkedIn stats from 2018, compared to 2013's findings, show an increase of 18 percentage points (at 73.07%) when looking at the number of companies with a LinkedIn page.
(Sources: LinkedIn, SlideShare)
6. 90 million senior-level influencers and 63 million decision makers use LinkedIn.
The LinkedIn audience is quite different from other social media platforms, with more than one-third of its members in upper management positions. According to the latest LinkedIn statistics, 2019 counts 90 million senior-level influencers, 63 million decision makers, and another 6 million decision makers from the IT sector. Among LinkedIn's members, there are also 17 million opinion leaders, 10 million C-level executives, and 40 million mass affluent members.
(Source: LinkedIn)
7. 77% of recruiters are on LinkedIn.
For those looking for work, it's important to be able to answer, What percentage of recruiters use LinkedIn? We found that it's the platform of choice for 77% in relation to their social media–based recruitment efforts. A somewhat lower percentage of recruiters have turned to Facebook (63%).
(Source: Jobvite)
8. Job seekers spend up to 30 minutes a day on LinkedIn.
Unlike the average LinkedIn user, those looking for a new position spend anywhere from 20 minutes to half an hour on this professional network every day. These LinkedIn statistics only prove that LinkedIn is a powerful job searching tool among heavy, moderate, and casual job seekers alike.
(Source: comScore)
9. 39% of LinkedIn users are Premium (pay for extra connection requests, saved searches)
The percentage of premium LinkedIn users currently stands at 39%, while 61% of members are still satisfied with the basic free accounts.
(Sources: Kinsta, Statista)
LinkedIn Demographics
10. 27% of Americans use LinkedIn.
The 2019 Pew Research Center survey results are in, and more than one-quarter of US adults use LinkedIn, while YouTube has the largest audience in the country with 73% of Americans using it. Facebook isn't too far behind the Google-owned company, with 69% of US adults using it.
(Source: Pew Research Center)
11. 50% of Americans with a college degree use LinkedIn.
LinkedIn ranks third among social media networks with the most educated audiences according to LinkedIn user demographics data from the Pew Research Center. Half of all US adults that use LinkedIn have a college degree, and another 22% of LinkedIn users have some college. In contrast, only 9% of LinkedIn users have a high school education or less.
(Source: Pew Research Center)
12. 45% of LinkedIn users earn $75,000 per year.
Apart from being highly educated, LinkedIn stats reveal that the network's users are also high-income earners. 45% of LinkedIn's user base has an annual income of $75,000, and another 24% of users have an income between $50,000 and $74,999 per year.
The average income in the US currently stands at $46,644 per year, meaning 69% of LinkedIn users have above average incomes.
(Sources: Pew Research Center, The Street)
13. 44% of all LinkedIn users are women.
While there are slightly more male users overall, this stat shows that men and women more or less equally use LinkedIn. About the same goes for social media in general. Facebook's audience is 43% female and 57% male. One of the networks where women represent a smaller portion of the user base is Twitter (34.5%), where roughly two-thirds of the users are male.
(Source: DataReportal)
LinkedIn Age Demographics
14. 38% of 25–34-year-olds use LinkedIn.
The largest portion of LinkedIn's user base falls into the 25 to 34 age group, which translates to more than 228 million LinkedIn users.
People between the ages of 35 and 54 make up 30% of LinkedIn's user base (180 million LinkedIn members).
18–24-year-olds account for 24% of LinkedIn's global audience. Finally, what age group uses LinkedIn least? Aged 55 and older (9%).
(Sources: DataReportal)
15. 87 million millennials are on LinkedIn.
There are around 2 billion millennials in the world, and 87 million of them have an account on LinkedIn. LinkedIn has indicated that 11 million millennials are in decision-making positions. Millennials account for nearly 16% of decision makers.
(Source: LinkedIn, Credit Suisse)
16. 33% of millionaires use LinkedIn.
The most popular social media channel among millionaires is Facebook (55%). LinkedIn ranks second, followed by YouTube (29%). Twitter isn't that interesting to millionaires—only 12% uses this network.
(Source: Spectrem)
LinkedIn Traffic Source Statistics
17. Nearly 28% of LinkedIn visitors come from the US.
2019 recorded the highest percentage of desktop traffic to LinkedIn as coming from the US (27.92%). 6.42% of all traffic to LinkedIn came from India, 5.77% from the UK, and 4.48% from Brazil.
(Source: Similar Web)
18. 46% of the social media traffic visiting B2B company sites comes from LinkedIn.
This stat proves that LinkedIn is more than just a powerful job search tool. The network is also responsible for generating nearly half of all social media traffic to B2B sites.
Additionally, LinkedIn provides different tools for audience targeting, which is why website visits originating from LinkedIn are more likely to increase conversion rates on B2B sites.
(Source: LinkedIn)
19. More than half of all LinkedIn traffic comes from a mobile device.
As much as 57% of LinkedIn members use a mobile device to access the site. This stat explains why the LinkedIn app is ranked in the top five social networking apps in the App Store, and why it has nearly 1.4 million downloads from the Google Play store.
(Source: Hootsuite)
LinkedIn Profile Statistics
20. For 76% of LinkedIn members, Who's Viewed Your Profile is the top feature on the site.
76% of users rank it as one of the most helpful features. People You May Know also ranks as one of the network's most useful features (61%).
(Source: Power Formula)
21. 27% of LinkedIn members have between 500 and 999 connections.
28% had between 0 and 300 connections. Those with 301 to 499 connections stood at 15%, and 27% of survey participants said they had between 500 and 999 connections. Only 1% of respondents identified themselves as Super Connectors with more than 10,000 connections, while 10% of LinkedIn users said they have more than 3,000 connections.
(Source: Power Formula)
22. LinkedIn limited the number of connections to 30,000.
The number of connections is not as important now as the number of followers.
Premium members can message their followers even if they aren't connected, and as LinkedIn describes, the option of allowing users to follow you creates an opportunity to reach a broader audience.
(Source: LinkedIn)
23. Only 2% of LinkedIn users haven't joined any LinkedIn group.
LinkedIn groups are one of the ways members can share their thoughts and interests with professionals from their industry, reach out to their target audience, and keep up with the latest LinkedIn trends. With this mind, it's no wonder a survey revealed that only 2% of LinkedIn members aren't part of any LinkedIn group.
(Source: Power Formula)
LinkedIn Content Statistics
Publishing content on LinkedIn has proved to be a very successful marketing strategy, as well as an effective way for authors to establish themselves as thought leaders among their peers. The audience is quite broad too. Just take a look at the number of LinkedIn users: 2018 ended with 590 million members, and only four months later, that number increased by more than 20 million. So by targeting the right audience and writing high-quality content relevant to readers, LinkedIn publishers can gain a lot from posting content on this network.
Now, let's take a look at some of the essential LinkedIn content stats.
24. 97% of B2B marketers use LinkedIn as a content distribution channel.
B2B marketers rely heavily on LinkedIn for distributing their content. Twitter is also popular among B2B marketers, ranking as the second most popular platform for content distribution (87%).
What's interesting among these LinkedIn statistics is that the percentage of marketers who use LinkedIn as their main content distribution channel has increased from 94% in 2017 to 97% in 2018. Twitter, on the other hand, has seen a small decrease in this aspect. It was the top content distribution platform for 89% of B2B marketers in 2017, but that number has since dropped to 87%.
(Source: Content Marketing Institute)
25. For 91% of marketing executives, LinkedIn is the top place to find quality content.
Other social media networks rank significantly lower as sources of high-quality content. Only 29% of executives see Twitter as a leading platform in this area, while Facebook has an even smaller audience among content distributors (27%). These other social platforms represent quite a contrast, considering LinkedIn stats like these.
(Source: LinkedIn)
26. 36% of LinkedIn users rely on their LinkedIn feed to get the latest news.
If we look at social media channels only, Facebook, Twitter, and LinkedIn are the top three choices for staying up-to-date with the latest news, according to a 2016 survey. The majority of internet users (76%) rely on their Facebook feeds for news. Twitter is the second most popular option among social media users (41%), while for 36% of users, LinkedIn is the place to go for the most recent news.
Even though LinkedIn ranks third on this list, the percentage of users who use their LinkedIn feeds for getting fresh content from the internet has increased from 16% in 2014 to 36% in 2016. So is LinkedIn still popular? The answer is yes.
(Source: Hubspot)
27. In 2016, LinkedIn users published 130,000 posts a month.
LinkedIn has established itself as one of the leading platforms for publishing and finding top-quality content. The network is also known for featuring long-form content, and over the years, LinkedIn members have become more active in producing it.
This particular set of LinkedIn statistics showed impressive growth in just a few years. In 2014, LinkedIn users generated around 1,000 articles per month. The following year, the same number skyrocketed to 80,000 articles. Finally, 2016 saw even more increased publishing activity on LinkedIn, reaching 130,000 articles per month. The latest figures reveal that the LinkedIn feed sees more than 2 million posts, articles, and videos every day.
(Source: Content Marketing Institute, LinkedIn)
28. Only 3 million LinkedIn users share content on a weekly basis.
The number of LinkedIn members who publish their content weekly sits at 3 million, indicating that the publishing rate on LinkedIn is rather low. The LinkedIn growth trends we've explored at the beginning of this piece showed a 610+ million user base. If only 3 million members publish content weekly, that's 0.5% of LinkedIn's global user base. Even if we considered LinkedIn's monthly active users only, the percentage of people publishing on this platform would be 1.15%—which is still low.
With all the potential LinkedIn publishing tools and the platform's wide audience base, there aren't many reasons, if any, not to post on the top professional network.
(Source: Business of Apps)
LinkedIn's Vision – CEO Jeff Weiner wants everyone to be on LinkedIn.
In one of his earlier interviews, Jeff Weiner shared his vision of getting everyone on LinkedIn. However, his vision didn't focus on increasing the network's user base, but rather on finding jobs for every user who joins. Jeff's goal is to create economic opportunity for everyone in the global workforce.