We care about the success of our clients!

In the competitive field of marketing Dawn stands out not only for her knowledge and expertise, but her kind, generous and passionate nature – A true leader.





Daniel
Dawn is excellent at what she does!
I was very confused about where to start and she instantly recommended what she believed what would be best for my company. She was my unofficial business coach through it all and has held my hand when I wasn't sure what I was doing. Working with Dawn anyone would be in excellent hands! I highly recommend her!.
Dawn really showed me the ropes about business. With her extensive experience and knowledge, she really taught me how to not fall into the pit of mistakes most businesses make. She helped me with the foundations, the selling and marketing of my business; but also the advanced things, all the nitty gritty details when it comes to business.
She helped with my pricing questions, designing my digital marketing programs so that I didn't confuse the client with too many options and suggested I provide a balanced mix of SEO and Adwords for both quick and long-lasting results (for better referrals), what information to share with a client and what not to share, how to use the Google Keyword Planner, how to provide a common sense Guarantee, why and how to use a database, and how to qualify my clients with a survey so I don't waste my time.
It was great getting to talk to the expert instead of just getting videos.






Adrian
We provide businesses the customized, affordable systems they need to grow.
I needed an AFFORDABLE system where I could have people register for an appointment and pay for our services on the website. The appointment had to be based on who was available to treat them at that time. Plus they had to have time in-between appointments for travel.
Dawn set me up with both the website, the forms and a backend scheduling and order tracking system in a very short time and it was very affordable. She also helped me with getting leads and using the system to follow up with them.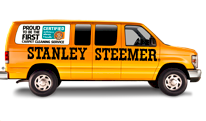 Jacqueline
We not only provide businesses the customized, affordable systems they need, but also Digital Marketing customized to their needs.

We needed a call center and then Social Media Marketing campaigns for a multi-city area. Dawn's company set up the software we needed for tracking calls and then found and purchased the large amount of leads we needed for a very affordable price. On the Digital Marketing side, the Viral Social Media Group Marketing campaigns are proving very effective with a high ROI.





"Really enjoyed the conversation & guidance from our Strategy session. You have expanded my thinking – of all the others I talked with, no one else understood how everything from Digital Marketing to web development to SEO to business processes all needed to work together to be effective. Thanks for the detail in explaining that.
In the interim, I was thinking about how you said you could help with my email address – where I receive spam email and it looks like the sender is me."
---


"We had no idea that all of our systems could be integrated into One Dashboard for such an affordable price! CRM, eCommerce, Scheduling, Referrals, Salespeople and Employees – and so SIMPLE to use!"


---


"Our $1.5M plumbing company needed help – our plumbers and employees were stealing from us and we owed the IRS $70,000. Dawn came in, put systems in place to help us, such as a Purchase Approval Process (instead of giving them free reign), and developed a system to find who owed us so that we could collect, then trained us how to use Quickbooks more effectively. Best part, since our scheduling was now integrated inside 1-Box and payments could be swiped,our transactions could be imported into Quickbooks. She literally saved our business."


---


"Our Pet Sitting business could not find the software we needed without having to change how we did business, so we had Dawn develop it.
Not only did it include very complicated appointment scheduling which integrated with our Google Calendars for mobile, we also wanted a Customer Portal where they could securely come in and book, then pay without having to re-enter their credit card information each time (using the secure token process from the Authorize.net Vault).
We also needed a way to track how far the sitters drove, and the exact services they provided, which included medical and home services on top of pet care, so that they could get paid the correct percentage.
It even included our 7L Referral Tracking and Crediting process.
LOVE that it could all be updated to Quickbooks without re-entering it."
Works for People Sitting too!


---


"Think Large training helped us learn the importance of building a list and how to do it. They helped with our marketing funnel so that we could increase our leads by 60%, by using up-sales, down-sales and even sideways-sales!
Now that we've begun to use the 1-Box Database (CRM), we're now learning what 'remarketing' is – making money off our leads who had not bought before, plus our current customers."



---


"I had no idea how much was involved with SEO. Thanks for providing a balanced approach so that I could get fast sales with the right ads, but also the organic growth which we needed because it lasts for a long time. Getting our business listings in order was a huge help!"



---


"I own a real estate brokerage and wanted to develop a program to train our agents how to make more money and also to manage our listings on our website and behind the scenes.
I had also worked for IBM, as Dawn had, so we had a lot in common.
Using their considerable talent and resources, I saved over $10,000 by doing the project management myself and working with the team of programmers provided.
We are also now using the Viral Social Media Group Marketing program, which has provided an increase in 1 to 2 extra home sales per month per agent."




Just a few samples:

> Midcontinent Paper – custom web site, eCommerce and back-end customer portal.

> Rethink Inc. – custom web site and back-end portal.

> One Mans Junk – Internet Merchandising Training Portal, Seminars and Reality Show to come!

> Kasperek Accountants – Voted one of the Top 10 Best Accounting Firms in St. Louis!

> Mobile IV Services – custom eCommerce and Scheduling

> St. Louis Lux Life Realty (Keller Williams) – with our Rocket Realtor Marketing Package!

> Christian Lifestyle Coaching and Business Training Services (building our Consulting Program)

> Premiere Jewelry

> Mary Lewis Events

> Bag Boy Products

> Hamco Products – with Customer Order Portal

> CRM System Integration
Integrate your web site forms, eCommerce with order/item/invoice tracking, Scheduling and CRM for email campaigns – all in one Database, on one Dashboard – in 1-Box.

Landing Pages
> Sales Funnel Experts

> Houston Reputation Management

> Digital Network Collective