Helping small/mid-sized businesses to "THINK LARGE" and use the practices, processes and systems that large businesses use.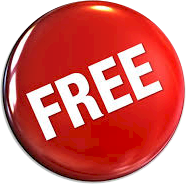 LIMITED OFFER: Our next training is FREE!
3 SEATS LEFT! Click here for More Info or Register Now ->

---
While your business may have slow and busy periods or even close entirely for parts of the year, the Internet never stops, which essentially means that ideally your SEO program shouldn't either. Sure, there may be more SEO related work to do during certain parts of the year but since your website is always up and running, there's always opportunities to improve its search presence, no matter what time of year it is. Since SEO is year-round, here are 3 tips for seasonal businesses to follow:
TAKE ADVANTAGE OF YOUR "DOWN TIME"
There are many components of a strong SEO program. While your business is open and busy, you might not have a lot of time to spend on SEO. That's why you should do what you can while you have the time. During off-peak time periods, spend time looking at industry related sites. Not only will you learn about new happenings in the field (which will make you a better business owner and marketer), you might also come across some potential link building opportunities. Building links from relevant, industry sites is still an important part of an SEO program, as long as those links grow naturally.
Consistent, compelling content – recommendation for blogging and social media marketing – white chalk text on a vintage slate blackboar.
Since content marketing is so closely tied to SEO success today, take advantage of the time you have and brainstorm potential blog topics for when the season does get started. You can even take this one step further and write the actual posts. Even if you don't publish them or share them in social until you are open for business, it's one less thing you'll have to worry about when you open.
LIMIT SEO BREAKS
If you've been doing SEO for many years and are happy with your organic search placement for priority keywords and organic search traffic levels, you may be tempted to take a break from ongoing SEO work. While you might be able to skate by for one season, enjoying the benefits of your previous hard work, it's not going to carry you year after year and it doesn't take long to start to see a dip in rankings. The search engines like to see that continual website activity along with social media activity. Eventually, an SEO break will catch up to you.
START RAMPING SEO WORK UP MONTHS AHEAD OF PEAK SEASON
If you're ramping up your SEO related work right when you open or right when things start to get busy, you're already too late. Months before people are searching for your business/product/service you'll need to make sure that your website is in order and all of its content is relevant and up to date (products/services offered, hours, prices, etc.). If you aren't offering a specific product or service this year, remove the page from the navigation but don't delete it entirely so that it's still there for use in future years. You can add a quick note at the top of the page mentioning that it isn't currently available in case anyone finds the page. If you're offering something new, be sure to create a new page about it and properly optimize it. You'll want this page up as early as possible to allow the search engines to index it. Spend time updating every other online profile, such as local business profiles or profiles on industry sites, to ensure that people browsing the web are receiving the most up to date information.
As you can see, even if your business is closed or in a slow period, SEO is ongoing. If the demands of your seasonal business are taking all of your time, that doesn't mean that SEO should be ignored. After all, a prominent organic search presence is a key business driver. Instead, outsource the work to a trusted SEO partner to ensure that you don't lose valuable search engine results page visibility.

What Dawn is passionate about and speaks on:

– How to Run Your SMB like a Large Corporation
– TIP – the Time Invested Principal
– Why Your Website is Not Working!
(Is it just a poster or is it a big, bright LED sign on the highway?)
FEATURED POSTS:
– Tracking and Analysis – the Difference Between SUCCESS and FAILURE
– You Need a TECHNOLOGY PARTNER you can TRUST!
– 99% of ALL Websites Make These 3 MISTAKES
– Are YOU One of the 80% That Will Fail?
– Afraid to Jump?  Entrepreneurship Takes a Team!
– Two Easy Ways to Exponentially Increase Profits
– Are you Failing at MLM? There is HELP!
– All Social Media is NOT Created Equal!
– Take your Hobby to a Business
– The Big Secret (to Success) is not a Secret at all!
– Gain 50% More Revenue – Update your Database
– Do It Yourself "Touch" Marketing for Entrepreneurs
– 5 Basic Internet Marketing Ideas for Entrepreneurs
– 10 New Tools for your Internet Marketing Arsenal
– SEO vs PPC – What every Entrepreneur should know!
– The Perfect Web Site – Does it Exist?
– The Decision Dilemma of Entrepreneurs
– Security Tips from the Secret Service
– Google and Facebook are the Bait – YOU are the product!